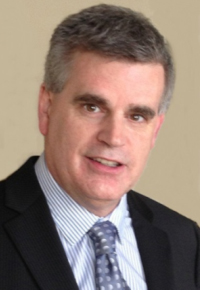 Welcome to R. West & Associates Inc.
We're a licensed insolvency trustee with offices in three convenient locations throughout Metro Vancouver. For over 20 years, we've been helping people who are struggling with personal or business debt to get a fresh start.
Our team is headed by our founder, Randy West. Randy is a licensed insolvency trustee and CPA who has worked in debt restructuring and insolvency for over 20 years.
In 1993 Randy founded R. West & Associates on a simple idea: Helping people who are struggling with debt is about more than finding a quick solution – it's about finding the right solution for the individual. That means taking the time to listen, ask the right questions, and show respect.
How we help
In British Columbia, only a licensed trustee can administer bankruptcies and consumer proposals. For individuals, we offer both of these services as well as debt counseling. For businesses, we offer debt restructuring through a proposal to creditors and bankruptcy. With our extensive experience in Canada Revenue Agency collection issues, we're able to halt collection actions and negotiate successful restructuring proposals.
Seeing a trustee doesn't automatically mean you have to go bankrupt or file a proposal. We invite you to meet with us for a free, no-obligation assessment of your financial situation and the options available to you. If creditors are threatening you, we'll recommend a plan to halt their actions and help you regain control.
Whatever solution you choose, we'll guide you through each step of the process so you can stop worrying and feel confident about your future.
Why trust us?
Personalized service
We're a Metro Vancouver boutique firm that takes pride in finding debt solutions that suit the individual. We don't believe in a "cookie cutter" approach. We take the time to gather facts, uncover the relevant issues, and get to know your needs and objectives. With a full understanding of your situation, we can recommend a solution that increases your chance of long-term success.
Complete, accurate advice
Some insolvency firms have you meet first with a less-experienced and less-qualified debt administrator. We believe your financial problems deserve the attention of a trustee right from the start. In most cases, your first meeting will be with Randy West, an experienced insolvency trustee who will give you the answers you need.
Find out how thousands of people around Metro Vancouver have put their debt behind them with our help